Companies have adopted different methods to source candidates. Job boards, headhunting agencies, and advertisements are some commonly used platforms. We at Rooster ATS introduced the 'Hunt' feature to connect potential candidates with the companies without any added cost. In order to apply for the jobs posted on Rooster ATS, you need to first create your 'Candidate Profile'. Check out this blog article to find out how.

On the top right-hand corner, you will see three options. Click on "Candidate sign in"
You will be taken to the following screen. Click on "Register now".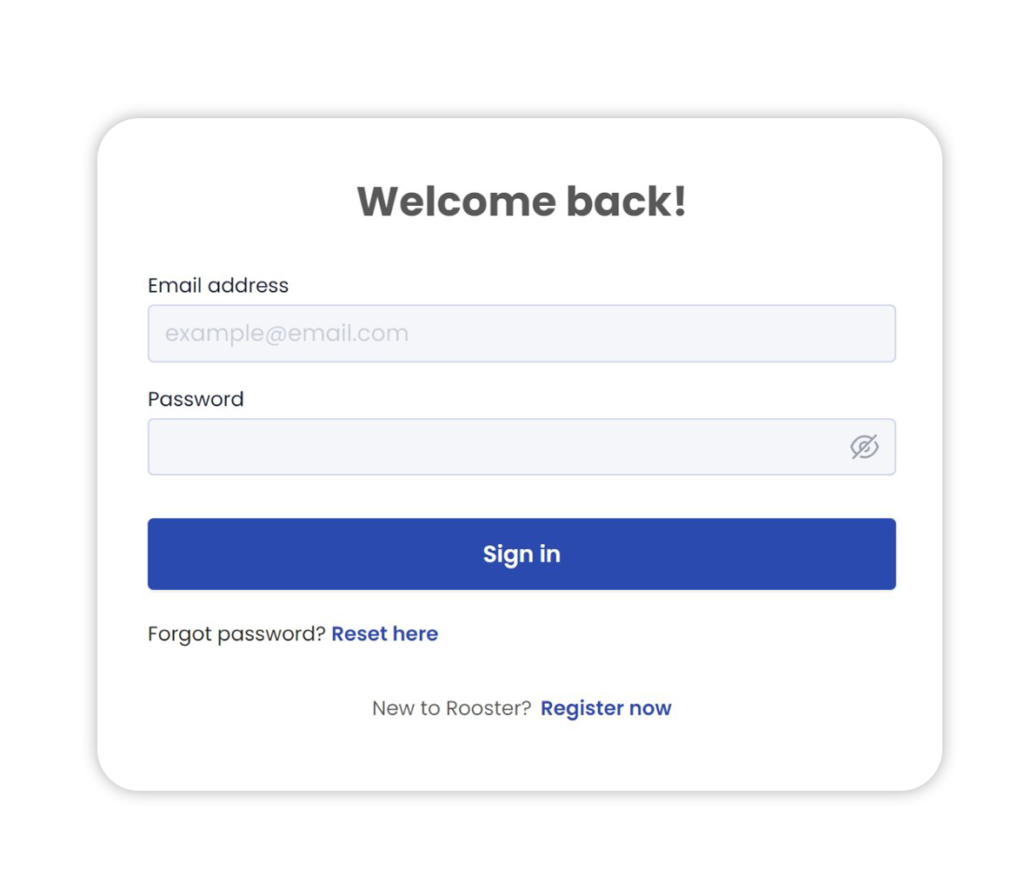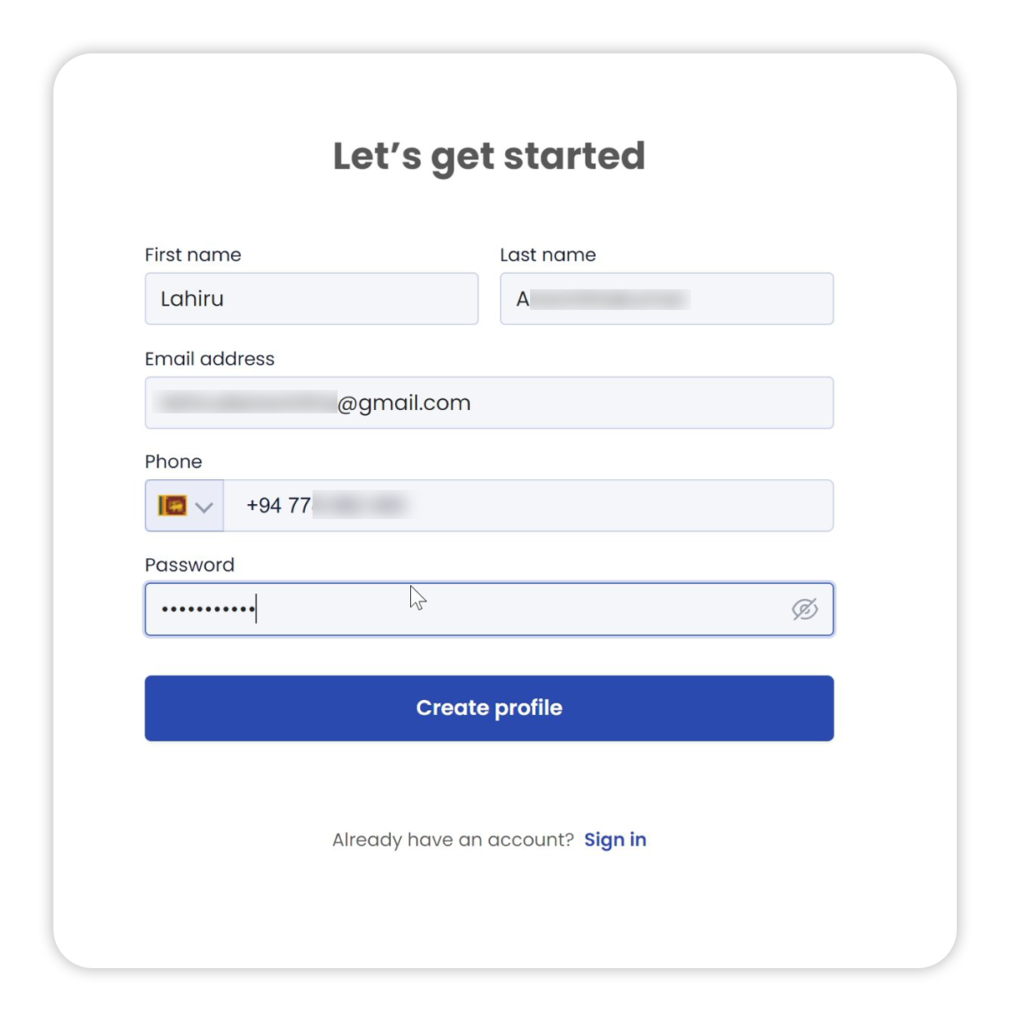 Once you go to the next page you will have to fill in your personal and contact details and set up a password.
Name
Email Address
Contact Number
Step 02: Upload your CV and write a brief description of your career
Make sure to pay attention to grammar and spelling from this point onwards. The information you enter here will be used as keywords by the automated system to best match the vacancies you are qualified for.
Below is an example of how you can fill in your details.
Step 03: List out your skills
The information you enter in this section will be again used by the automated system. Ensure to check your grammar and spelling before you move to the next step.
Along with your set of skills you need to list down the number of years you have experience in the particular skill you're listing down.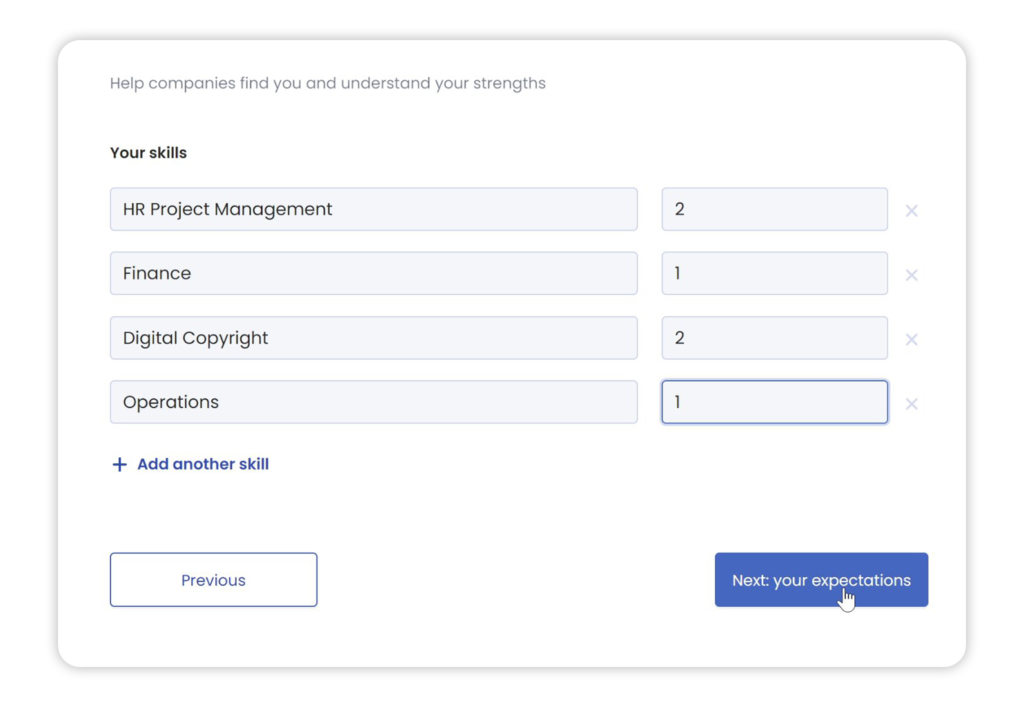 Step 04: What are your expectations?
In this section, you can notify the organization/s about your expectation in terms of the salary, preferred work style, etc.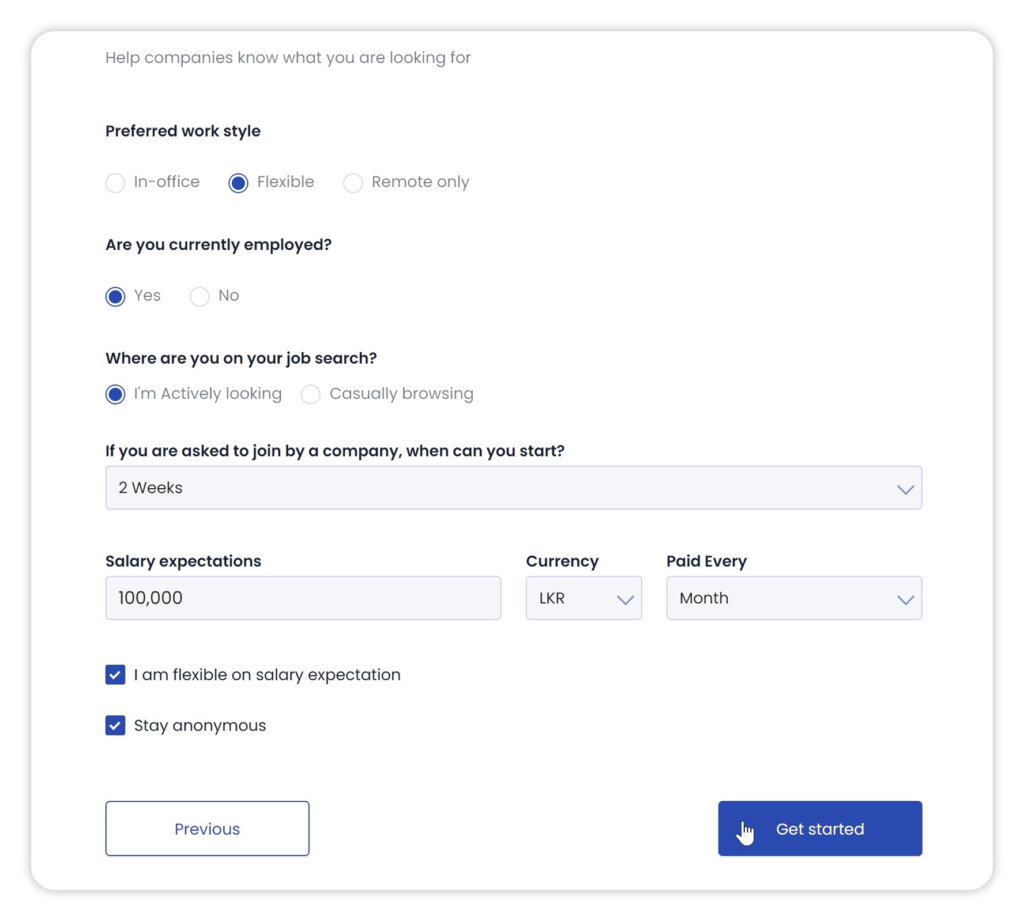 Some important fields:
Preferred work style

Let the organization know if you are available to come into a physical location for work, or if you prefer a remote work environment.

If you are asked to join a company, when can you start?

This gives the organization an idea of your notice period so they have a general expectation on when you will be able to join if selected even before initiating the interview process.

Stay anonymous

This allows you to hide your identity and only keep your skills and career summary displayed. Once the organizations reach out to you (candidate), you can decide if or not you want to accept the request and apply for the position. If you don't want anyone to know that you're actively looking for jobs you can tick this checkbox.
Also, check out the article on 'common mistakes to avoid' when creating your Rooster Hunt profile.
That's it! Now you have your candidate profile set up and you will receive an email notification if an organization reaches out to you. Happy hunting!