Rooster is the perfect Applicant Tracking System to start organising your hiring process with. Our paid features are designed to ensure that your company's hiring runs smoothly is uninterrupted.
So, how can you upgrade to Rooster's paid plan?
Disclaimer: make sure you have an 'owner' permission on Rooster in order to access 'Billing'.
Step 01: Visit Rooster's billing section
Click on the Settings button on the left-hand side navigation bar and click on Billing.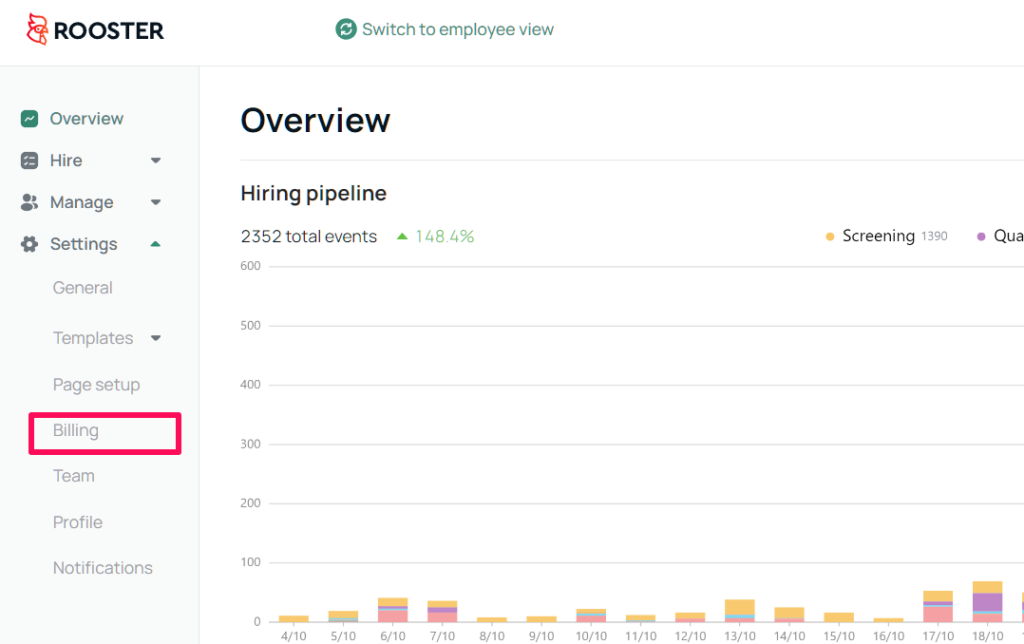 Once you're in Rooster's 'Billing' section, click on 'Upgrade'.
Step 02: Chose a paid plan
You can currently access all of Rooster's paid features on its 'Hire' plan.
Step 03: Choose a billing cycle
You will be directed to a page to enter your company's billing details once you chose your preferred plan.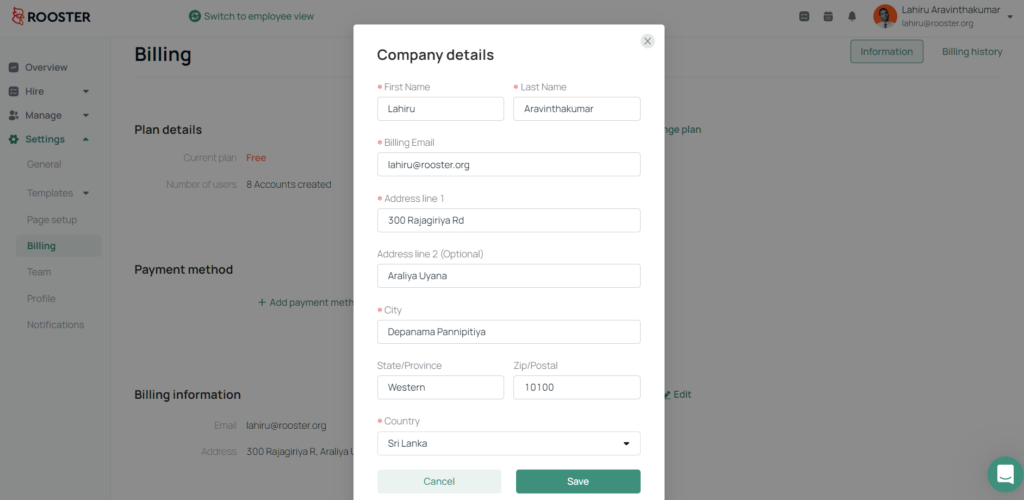 Step 04: Add your company's details
Under the 'Company Details' section, please fill in all of the necessary information. Afterward, click on 'Upgrade Plan' to proceed.
Step 05: Select your payment method

All you have to do now is to select a payment method and enter your card details to purchase Rooster.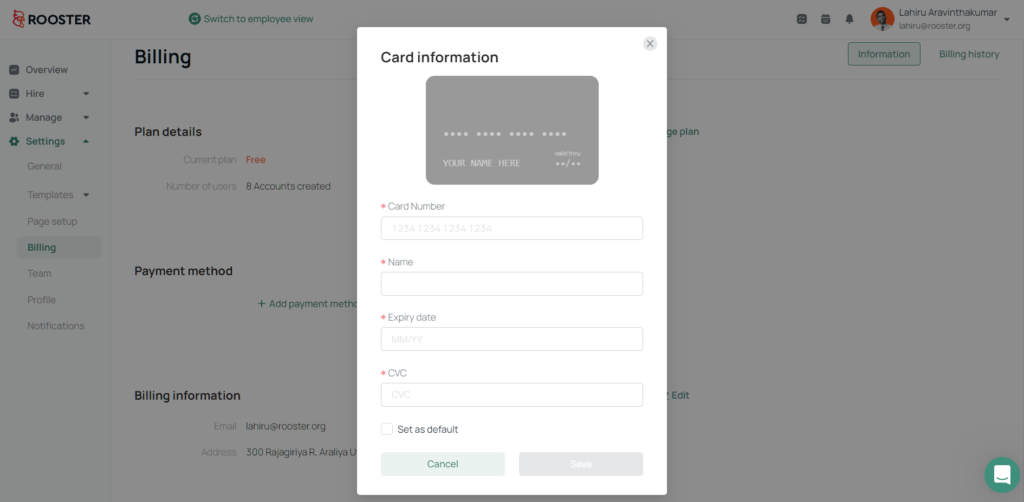 Congratulations, you can now access all of Rooster's paid features!