When you're in the process of interviewing multiple people for the same role, manually scheduling time with everyone can become a repetitive and complex task.
Rooster's 'Event Templates' feature exists to help you solve this problem. You can now create a template of an interview event, add-in multiple time slots for the candidates to choose from, and send it out to as many interviewees as you'd like with the click of a button.
Step 01: Open an event template
Go to your settings, click on 'Templates', then select 'Events' and then click on 'Add new event template'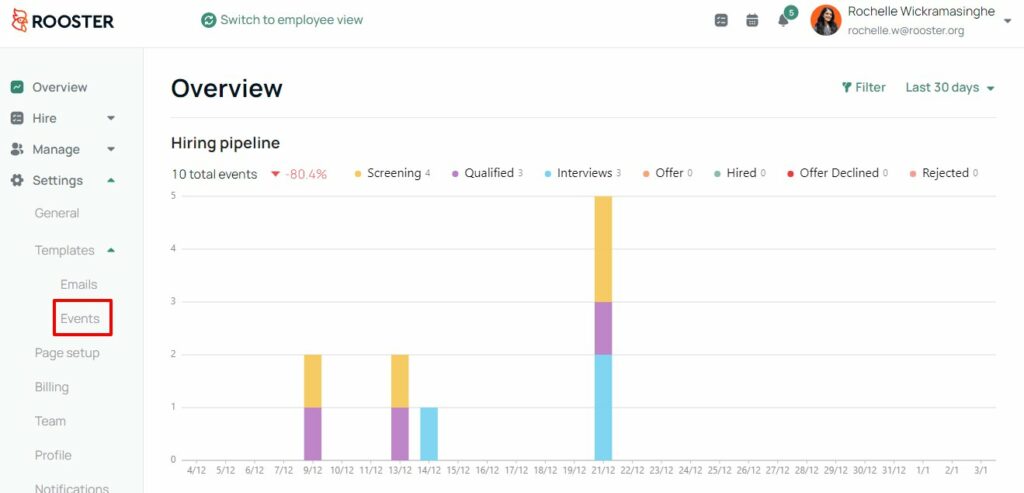 You can start off by naming your template + giving it a description.


Step 02: Name your event
You can name your event in two ways:
You can give your event a fixed name (e.g. HR Executive Interview).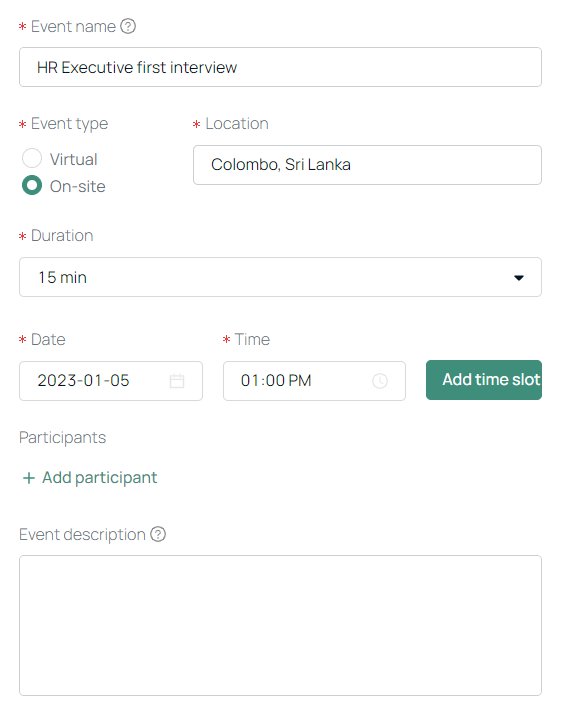 You can use the '@' button to give your event a dynamic name.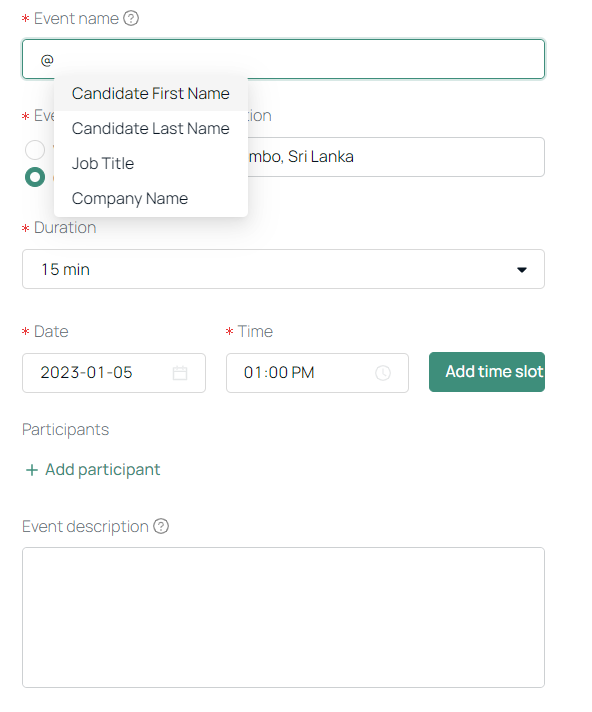 Step 03: Select the event type
Mention whether the event is virtual or on-site.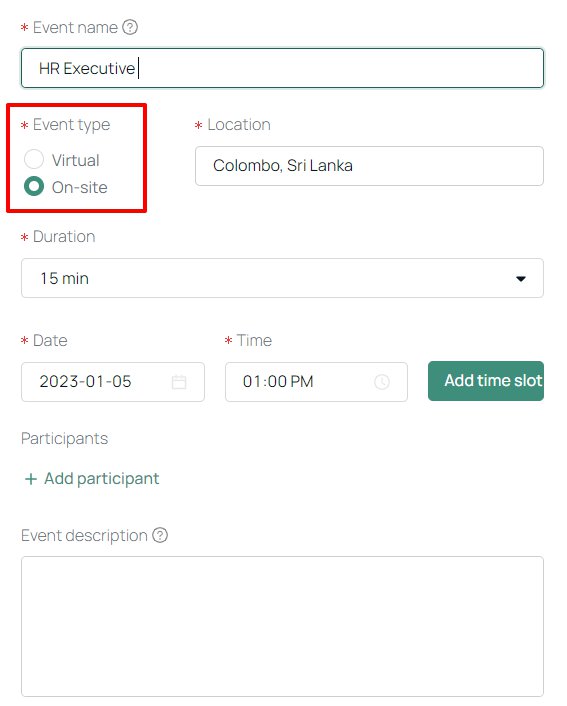 Note: Virtual events need to have a meeting link from your preferred virtual meeting platform (Google Meets, Teams, Zoom, etc).
Step 04: Specify the duration of the event
You can select how long you want your event to be depending on your requirement.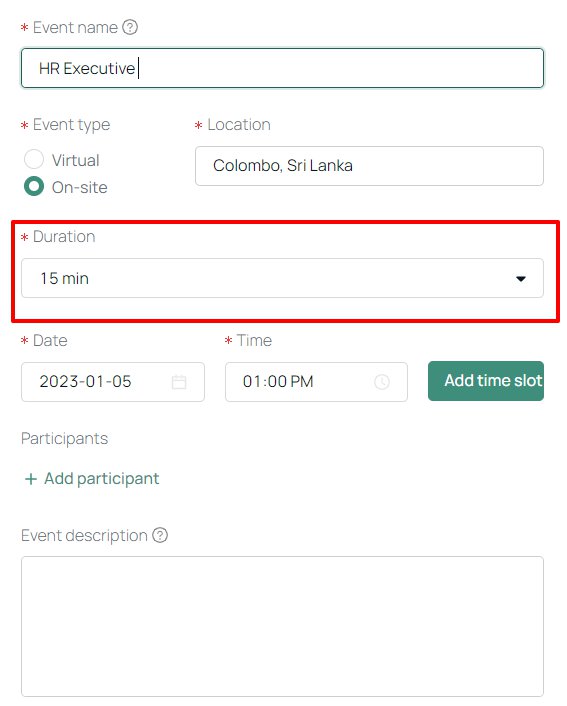 Step 05: Include one or multiple time slots
Here, you can add multiple time slots to be chosen at the convenience of the candidate. Each time slot will be limited to the event duration you've previously set.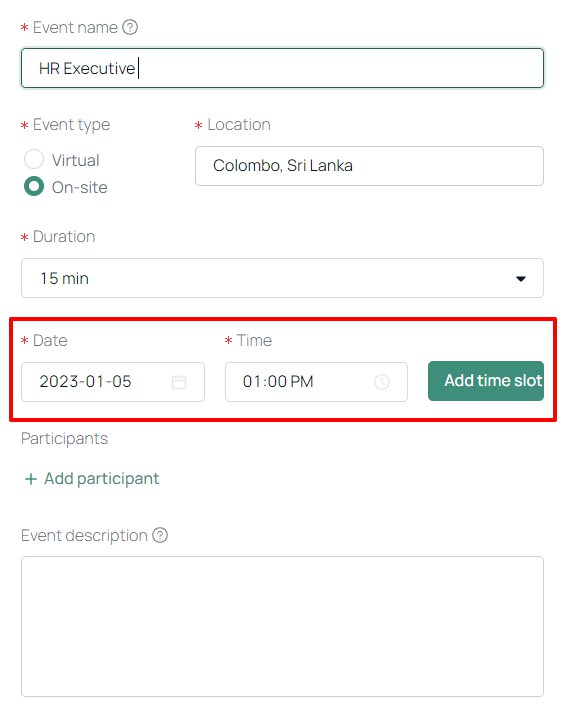 Step 06: Add your hiring team (Optional)
You can add your team members here. The participants will get a copy of the event invite when it is sent out.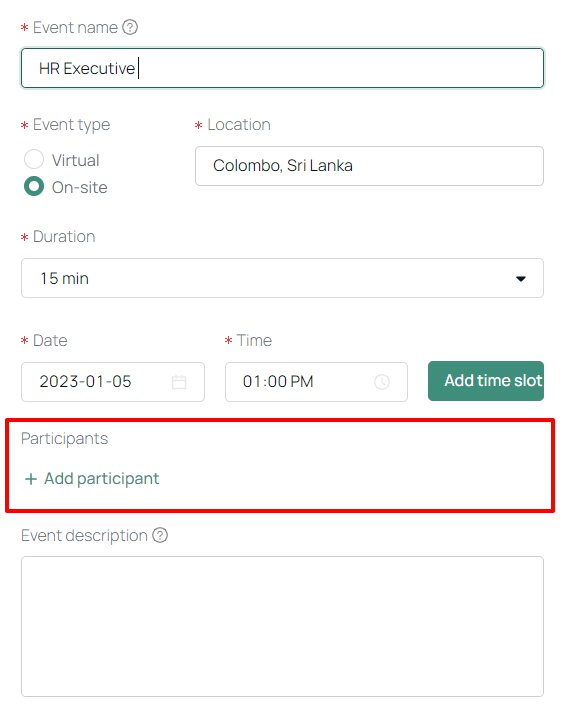 Step 07: Add an event description (Optional)
Add a small bit of text that best describes the event so your internal team members have some context.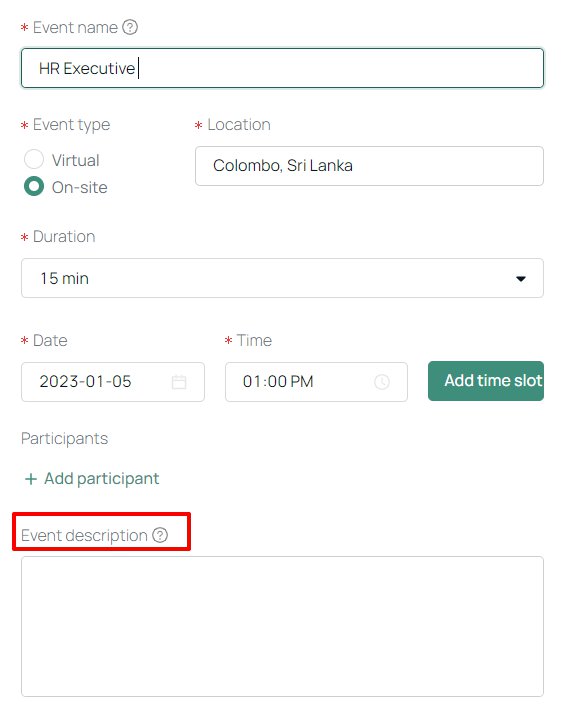 Step 08: Create the event template
Click on 'Create Event Template' to finally create your event.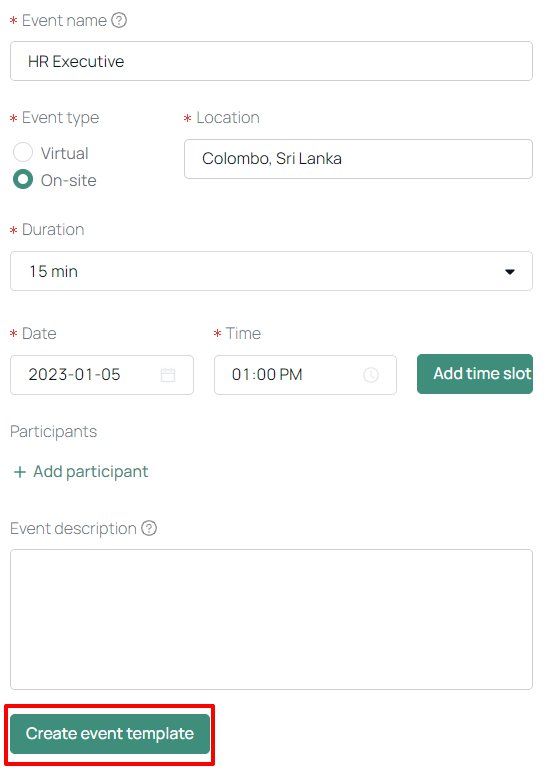 Congratulations, your template has now been created.
The next articles will guide you on how to schedule an event with a candidate and how to manually schedule an event with your candidate on Rooster.