Rooster is an ATS that enables you to collaborate with your team members and fast-track your hiring needs. Having all your team members onboard will eliminate the need for regular follow-ups and be up-to-date on the progress. Not only that, faster growth levels, more engaged recruitments, and ensuring to hire the right person for the right job can be achieved with having a well-established team. 
Let's take a look at how you can invite your team members to Rooster's ATS.
Step 01: Go to 'Team' in your settings
Once you click on 'Team', you will see the existing team members of your company. If you need to add/edit them, check the next steps.
Step 02: Invite your users
If you want to add a new team member, click on the 'Invite Users' button.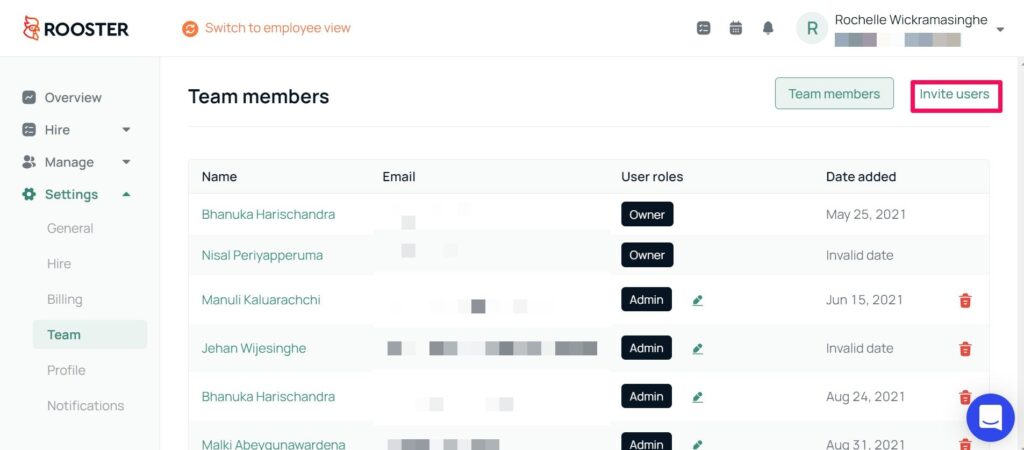 Once you have invited your team members, they will receive an invite to their inbox.
Step 03: Add team member details
Once you click on 'Invite Users' you will then be taken to a screen like this.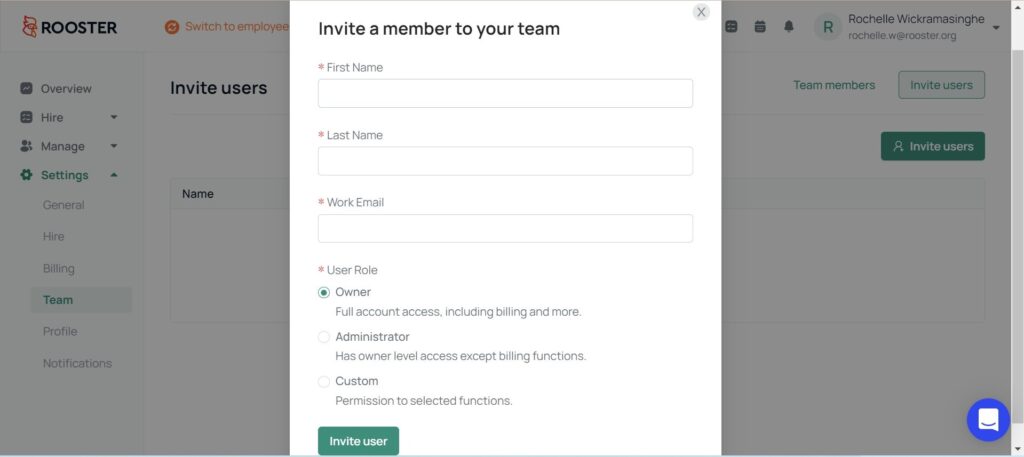 Here, you need to enter the details of the team member you wish to add, and then select the User Role you want to assign them. Below are the different types of user roles.
Owner – Has access to everything on the Rooster account
Admin – Has access to everything except for billing
Hiring Manager – Responsible for a specific role and the candidates that come through to the role
Interviewer – Only able to comment, evaluate and communicate with candidates
You can decide how you want to allocate the 50 users within your Rooster account. If you need to have more than 50 team members, you should move to a custom plan. This way, your recruitment process will be efficient and the quality of your new recruits will increase as well.