Simple & Affordable Applicant Tracking System
Rooster Hire suite is an end-to-end recruitment solution for organizations of all sizes.
With our Applicant Tracking System (ATS), you can now find, attract, and onboard the best talent before the competition, saving you time and money.
All your Job Postings will be collated on a mobile-optimized Job Board. You can also integrate your Job Board with your Career Site, in a matter of minutes!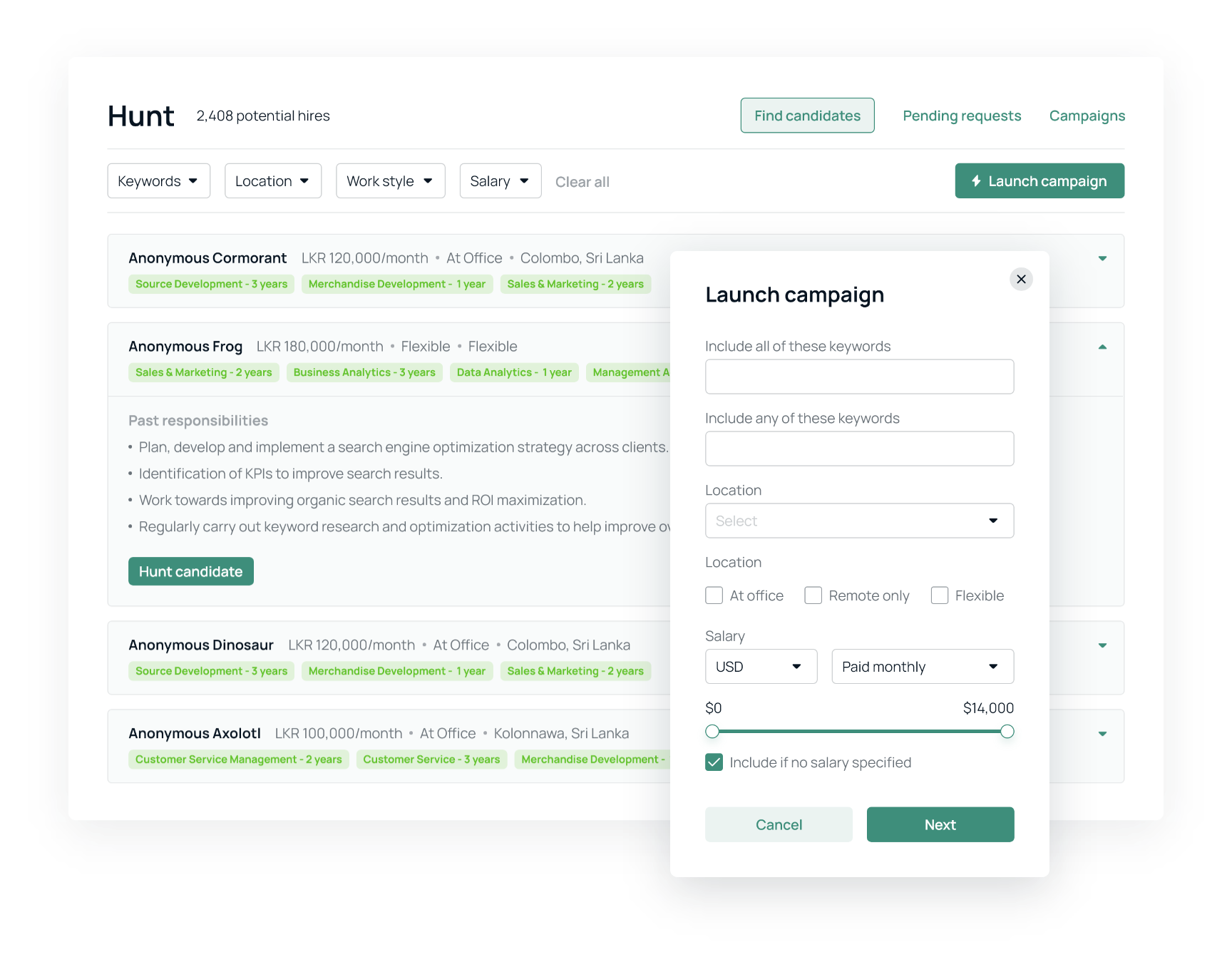 Rooster Hunt is an extensive pool of high quality Candidates which will improve your recruitment processes.
Automate all the mundane, receptive tasks in recruitment with Rooster.
Manage hiring pipeline
Collaborative hiring
Candidate communications
Offer management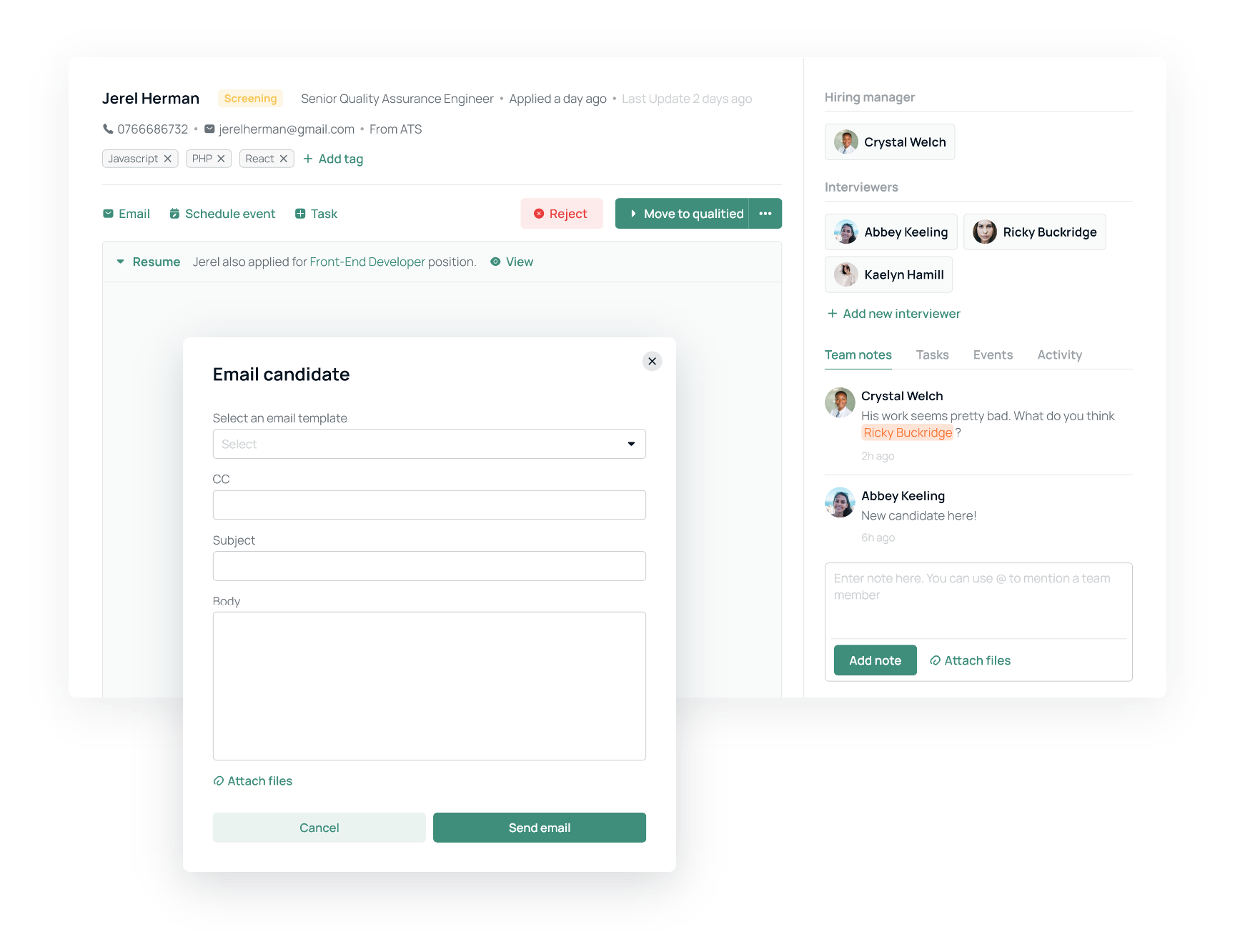 Manage all your Candidates and interactions with them in one place.
Maintain candidate pools
Manually add candidates
Actionable insights to improve your recruitment strategy.
Get a better understanding of your hiring process with our analytics dashboard.
Rooster looks at historic data to help you improve sourcing, interviewing and more.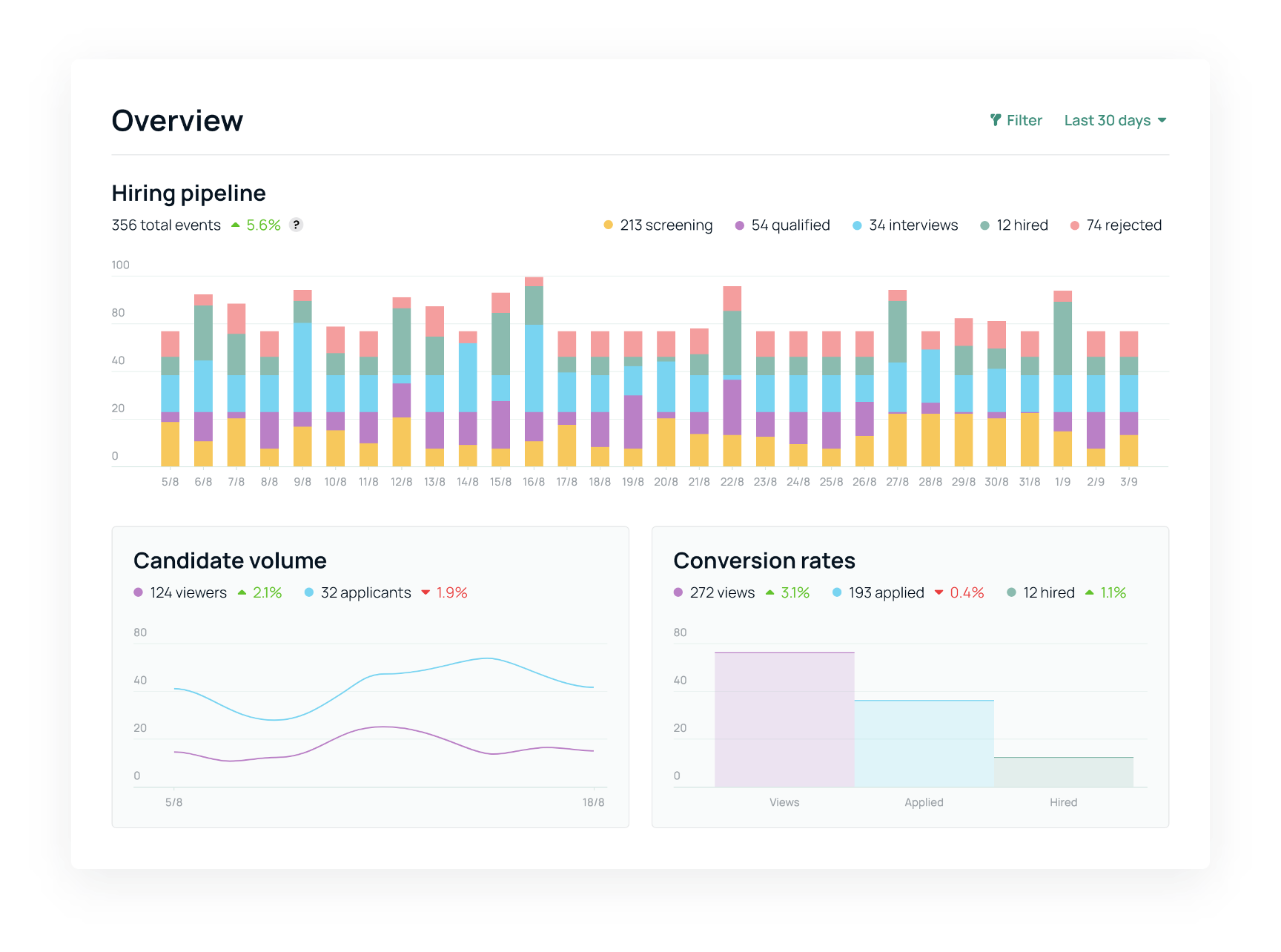 We help hundreds of businesses achieve their business goals

"Integrating Rooster with our website only took 3 mins, I honestly was surprised."


"The automations are such a life saver. I've shaved hours off of my daily routine."


"With Rooster managing 1000 applicants is a breeze, which otherwise took 3 people."

Everything you need to start hiring
Rooster has the most comprehensive set of features, designed to manage all your HR processes end-to-end.

Access to all features

First 20 candidates free!

No credit card required