All Your HR Systems in One Software
From hiring to onboarding to payroll and tracking, improve your HR with Rooster and reduce your costs.
*Affordable software that make HR impactful

Free for Startups

Fraction of the Cost

1 on 1 Support
With our Applicant Tracking System (ATS), you can now find, attract, and onboard the best talent before the competition, saving you time and money.
Automated Applicant Tracking System (ATS)


Instant access to superstar candidates with our special Hunt Database

Easy recruitment automation

Control the flow of candidates down the hiring path

One click scheduling for interviews

Automate repetitive recruitment process
*Free auto-generated Branded Career Page
Results our customers see with recruiting:
Attract 4x more qualified candidates
30% time saved in hiring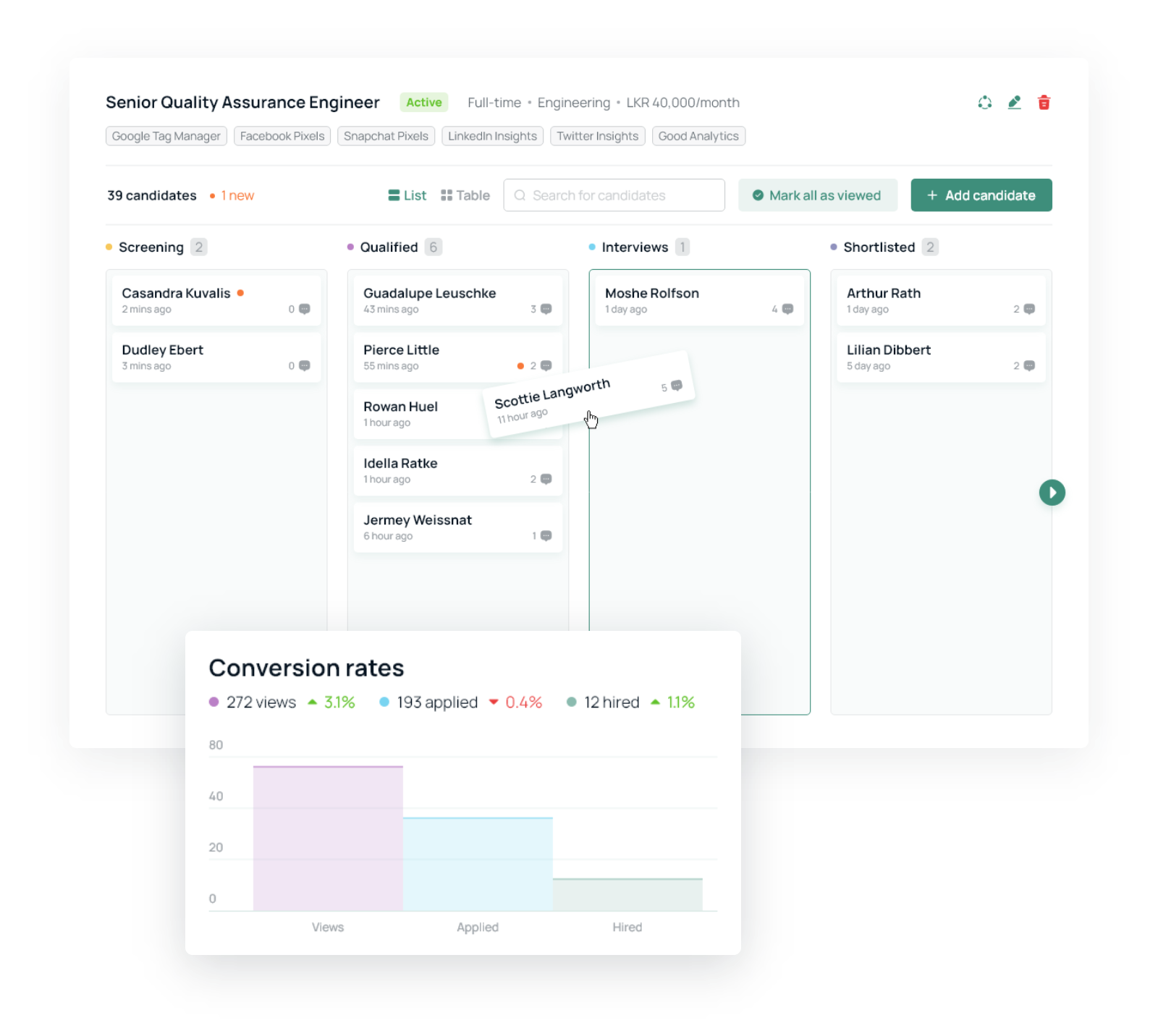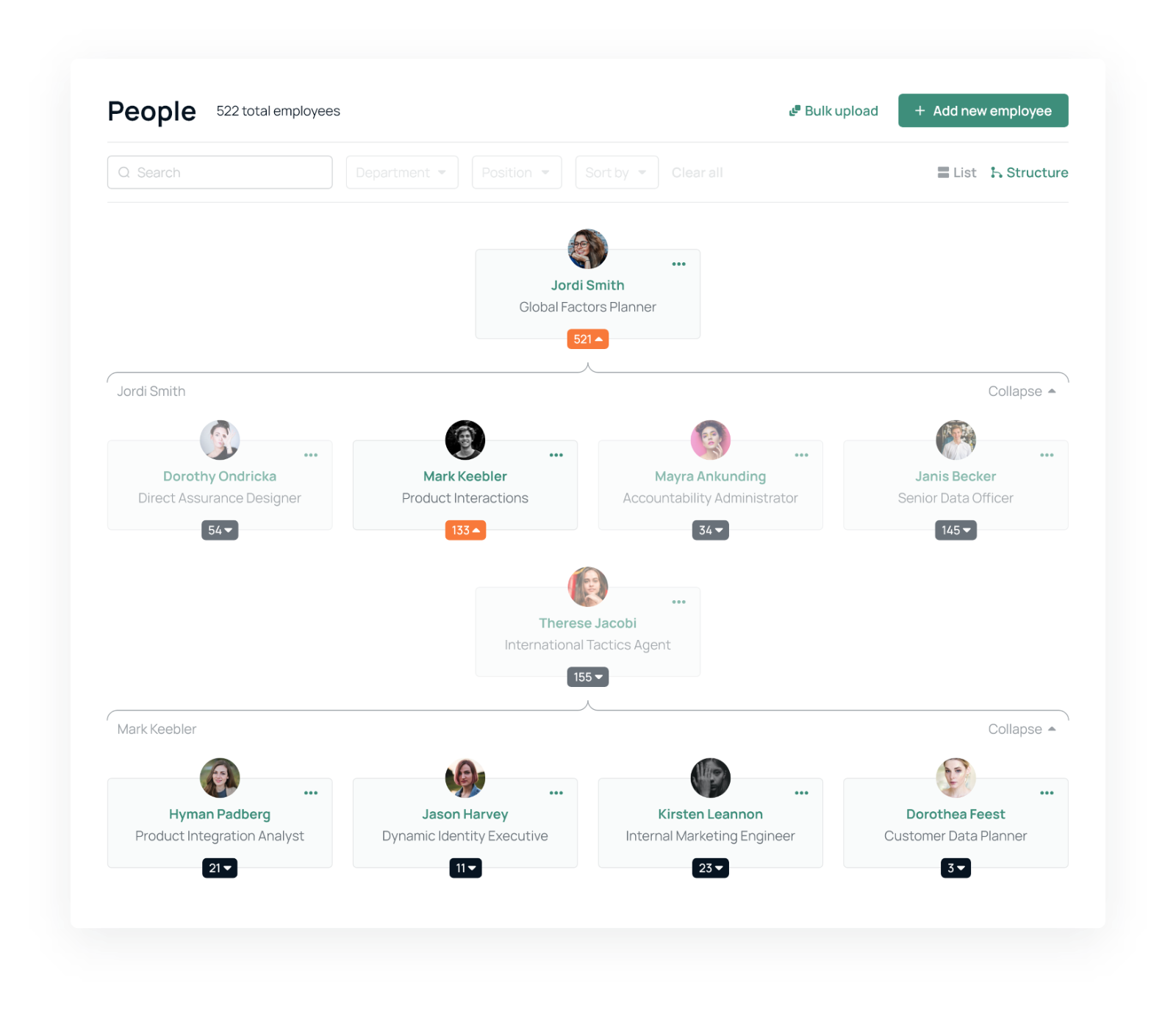 With Rooster's advanced and affordable HRIS system, you can manage your talent, conduct payroll and track time off.
Advanced HRIS


Onboard faster and reduce new hire queries

Conduct Secure Payroll that works for you

Simple time and attendance tracking

Effortless and professional employee onboarding and offboarding

Automate repetitive routines
Results our customers see with recruiting:
Reduced recruitment agency costs by over 74%
70% faster recruitment and onboarding
What Businesses are Saying About Rooster

"Integrating Rooster with our website only took 3 mins, I honestly was surprised."


"The automations are such a life saver. I've shaved hours off of my daily routine."


"With Rooster managing 1000 applicants is a breeze, which otherwise took 3 people."

Whether You have 3 or 3000 employees, Try it free at zero risk
Rooster has the most comprehensive set of features, designed to manage all your HR processes end-to-end

Free for Startups

Fraction of the Cost

1 on 1 Support